Schedule
Closed for the season. See you in 2024!
Enjoy flexible departure and return times.
Book Now
Gift Certificates
Give the gift of experience! Send your friends and family on a beautiful glass bottom boat tour to Flowerpot Island!
Purchase
FAQ
Do you have questions about our tours, boats or points of interest? Visit our FAQ page for more information.
FAQs
Our Fleet
Tobermory Eclipse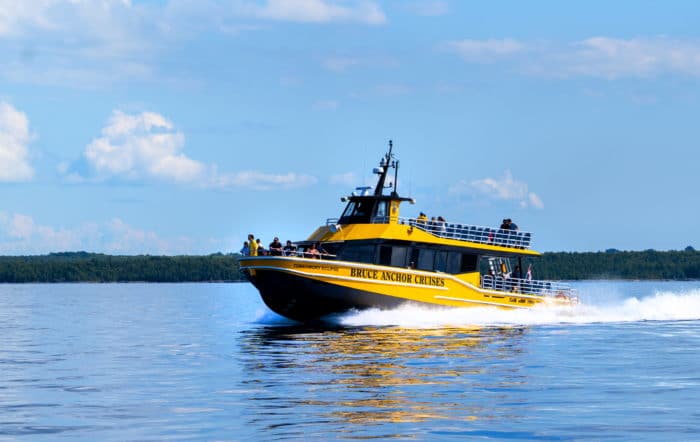 The newest addition to the Bruce Anchor Family! The Eclipse is a state-of-the-art glass-bottom vessel designed to provide an unparalleled cruising experience. The 2023 season is the Eclipse's first summer in operations and it has already made a great impression. With large glass-bottom panels in the front cabin, a spectacular viewing area at the bow of the vessel, and large open-air sections on the upper deck and lower deck, the Eclipse delivers a great adventure for everyone. We are also proud to announce that the Eclipse was the first vessel in Ontario to be approved for an IMO-3 designation. This means that it is 4x more efficient than the current industry regulations dictate for a vessel its size. The Eclipse represents the pinnacle of Bruce Anchor's efforts to protect our waters and minimize our footprint.
Tobermory Evolution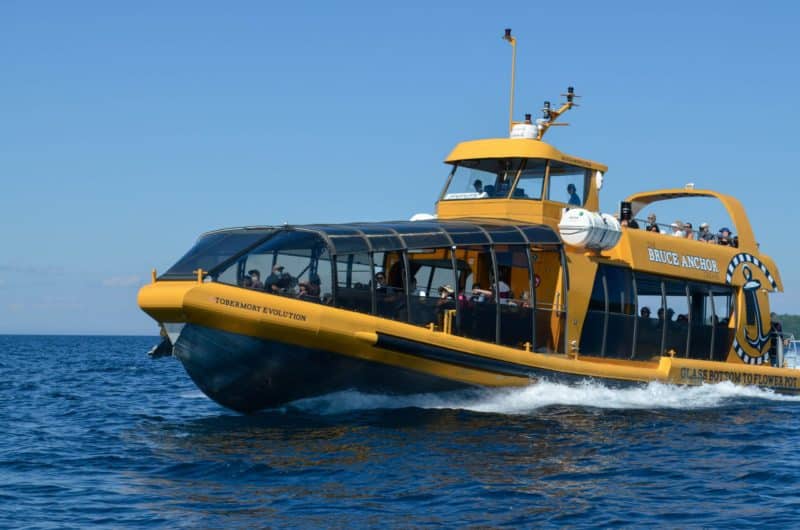 This custom-built vessel was delivered to us in July 2016. We had it built to provide a unique viewing experience not seen elsewhere in the area while still ensuring the highest standards of passenger comfort. The Tobermory Evolution features two large glass bottoms, a large upper viewing deck and an enclosed glass canopy bottom deck. The UV-resistant glass canopy provides protection from the sun's rays on those hot summer days and from the wind, cold, and water-spray on cooler days, making it the most versatile tour experience in Tobermory.
Tobermory Explorer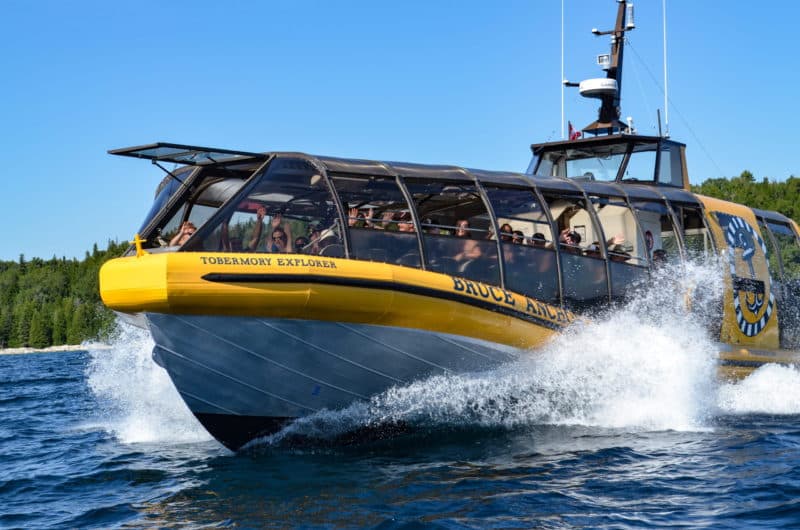 Explore Fathom Five National Marine Park onboard the Tobermory Explorer! Originally designed as a whale-watching vessel, the Explorer was built to provide an immersive 360-degree viewing experience. This 75-passenger vessel offers a relaxing trip to Flowerpot Island with plenty of legroom. The Explorer has a fully heated cabin and a washroom onboard setting, the stage for a comfortable and enjoyable cruise. It also boasts a UV-resistant canopy to keep passengers out of the sun and not-so-nice weather.
Tobermory Frontier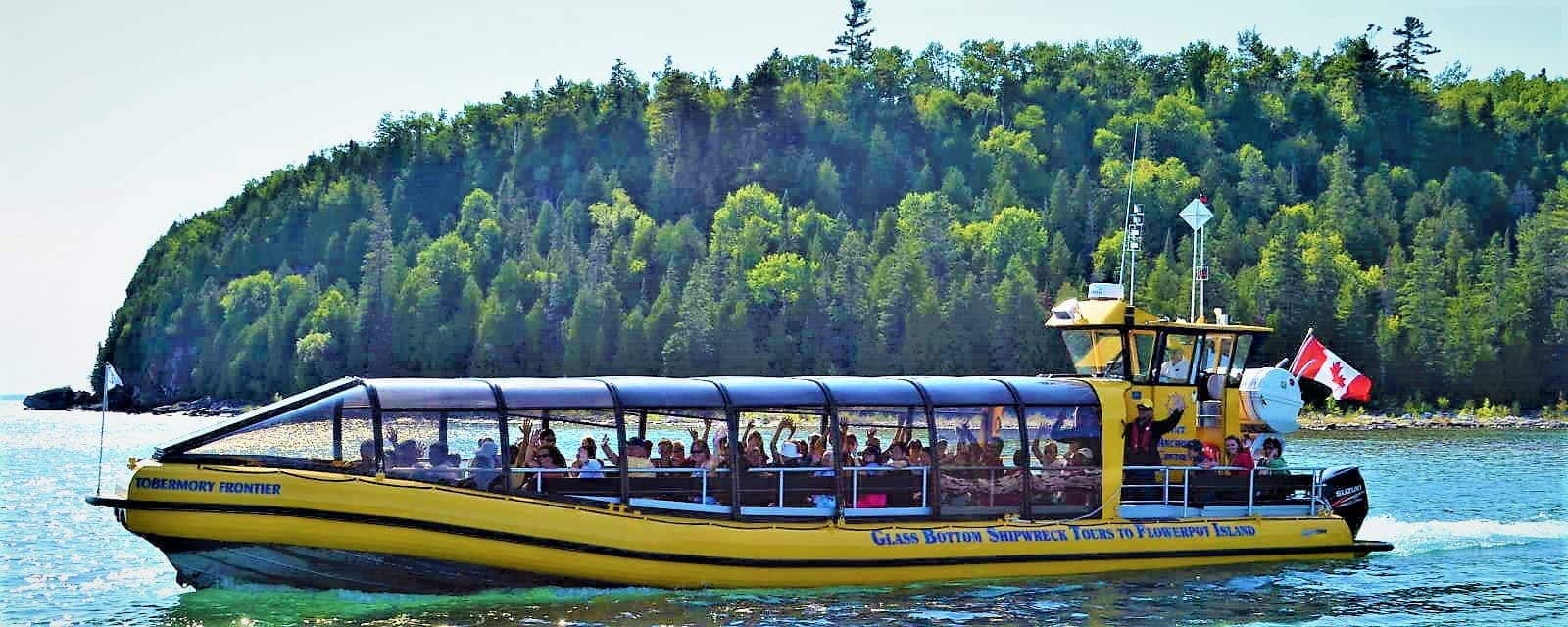 This 50-passenger vessel combines the riding experience of the Crusader with the canopy protection of the Evolution and Explorer. A cross of adventure and comfort, the Frontier offers something for everyone in your group. With large glass bottom panels running down the center of the vessel, you can get a great view of the shipwrecks from any seat on board. The Frontier is currently running stay-aboard-only tours during the peak season.